Kinesio taping was widely seen at first in the 1988 Seoul Olympics.  Since then it has been more popular throughout Europe for athletes in Commonwealth games and Olympic games.  It is now widely available and popular amongst many sports players from amateur level to professional.
Kinesio taping allows support and stability to joints and muscles whilst assisting the circulation and range of movement to the joint affected.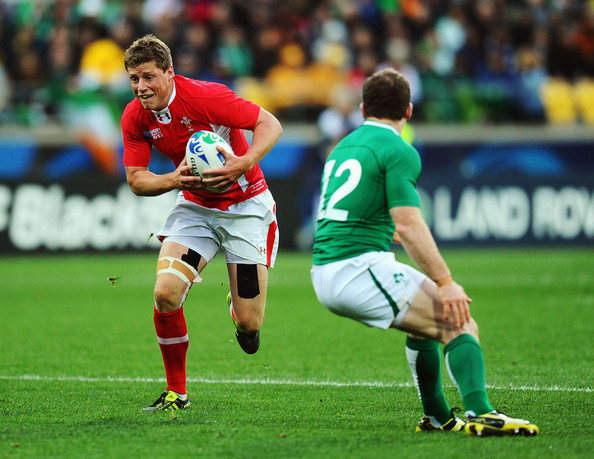 The taping can be applied to the muscles to reduce pain and inflammation, it can be used to inhibit the muscle, therefore relaxing the overused muscle, or to strengthen the muscle. The tape itself has elastic properties and dependent on the direction and tension given to the tape it will give either of the desired effects.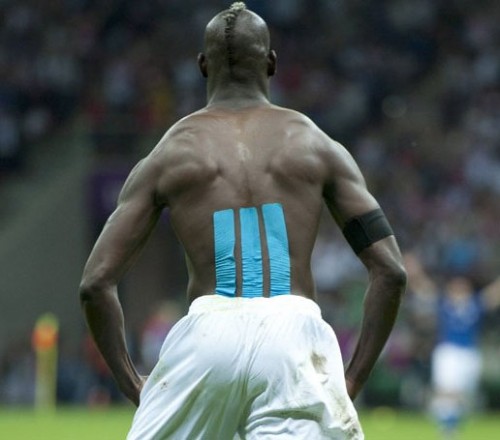 It can be used alongside other treatment modalities such as osteopathy and acupuncture.   It is commonly used for sports injuries, but also in conditions such as plantar fasciitis, whiplash injuries, sciatica and much more. 
Italian footballer Mario Balotelli and Wales Rugby Union player Rhys Priestland can be seen here wearing the Kinesio tape.